Chung King Mansion
Finally got a chance to take my sister to Chung King Mansion for some amazing Indian Food! I've been a faithful customer of Khyber Pass for the past 3 years!
I know not a lot of people order this dish, but it's my favourite which is a spinach dish with cubes of paneer (Indian cheese) in it! This time I asked them to put some Lamb in it as well, it was delicious!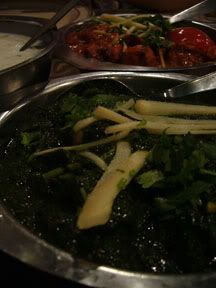 Lamb Sag Paneer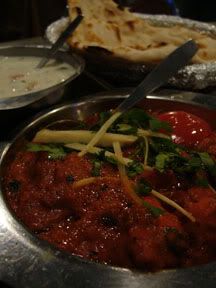 Chicken Marsala and Raita (Yogurt W/ Tomato and Cucumber) on the left
KHYBER PASS
Add: Block E, 7/F,
Chung King Mansion,
36-44 Nathan Road,
Tsim Sha Tsui, KLN
Tel: 2721 2786
It's pretty full during weekdays as well, so make a reservation before you go!