Low Carb Meal
After all those junk we consumed in LA, we decided to go healthy tonight! Kinda spoiled it by the way I cooked Tofu, but it was delicious :) So oh well!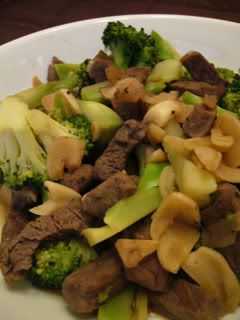 Broccoli Stirfry with Beef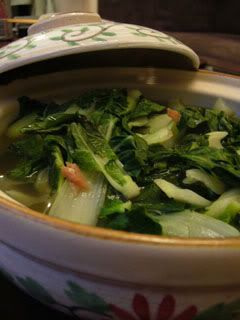 Chinese Veggie in Broth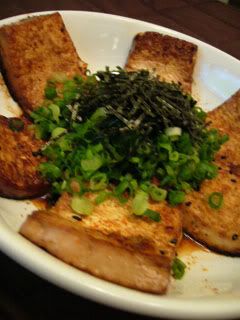 Japanese Style Tofu Steak
As you might have noticed, I LOVE Tofu! And I usually just eat it uncooked with salad! So I gave this recipe a try, and it was good! So here's the recipe! Enjoy!
RECIPE
Ingredients:
Tofu, Butter (10g), Soy Sauce (3tbs), Sweet Cooking Wine (2ts), Finely Chopped Green Onion, Shredded Seaweed, Japanese Assorted Chilli Pepper (Nanami Togarashi).
Cooking Instructions:
1) Drain water from Tofu, then cut into 8 slices.
2) Melt butter in fry pan in medium heat, then place the tofu evenly on frying pan till golden brown on both sides.
3) Pour soy sauce and sweet cooking wine.
4) When it's cooked, carefully move the tofu onto a plate, and garnish with green onion and shredded seaweed, then sprinkle chilli pepper! Voila!
PS- Another reason why I like cooking at home... this whole meal cost us less than HK$25 for the 2 of us!