Japanese Rice and Etc.
Seems like I've been posting pictures of outside rather than our home cooked meal so here you go! My friends came over for MJ so I cooked! Enjoy.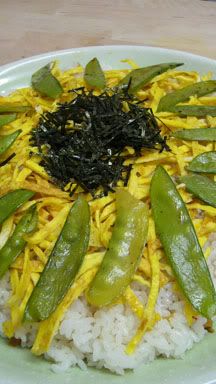 Japanese Chirashi Rice (Sushi Rice W/ Toppings)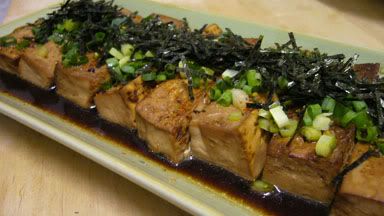 Tofu Steak (again)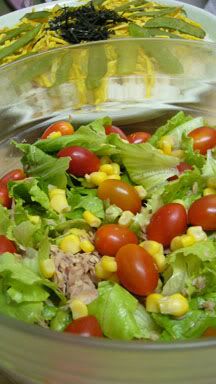 Mixed Salad (Lettuce, Tuna, Corn, and Cherry Tomato)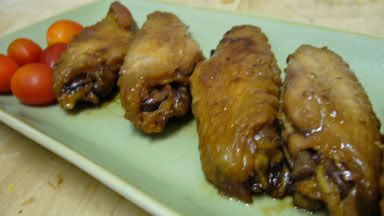 Chicken Wing by RJ (My sister)
I really like this Tofu Steak... If you like tofu, definately try this recipe I posted on the July 20th entry. I suggest you cut it up like the one above, it's easier to flip when you're frying. The way I cut it up for the previous one was a bit flimsy and easy to break apart.