Caesar Salad
My dinner tonight...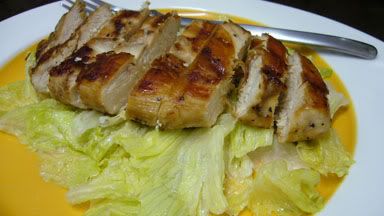 Caesar Salad topped W/grilled chicken (marinated by CM)
Have you ever wondered why it's called "Caesar Salad"? I have. So I checked. Click
HERE
if you wanna know. I didn't even realized we've been using the
dressing
by the guy who invented caesar salad! No wonder it's good...
Man, I learn so much from
wikipedia
.....