Lunch at LCK + Light Dinner
Was in
CW's
side of town again, so she took me to this really cute place called "The True Boss Restaurant" for lunch! They had all these bible verses on the wall, and offer Chinese, Western, Japanese, Taiwanese, South East Asian cusine. They had a bible verse on the back of their business card!

Psalm 37:3-4
4 Take delight in the Lord,
and he will give you your heart's desires.

5 Commit everything you do to the Lord.
Trust him, and he will help you.

Nice, huh?
Anyways, I'm not a big fan of fruit salads, especially if I was expecting a "green salad" when I order salads. I always make this mistake by forgetting to ask
what kind of salad
they are offering. Check out my almost alive beef salad :)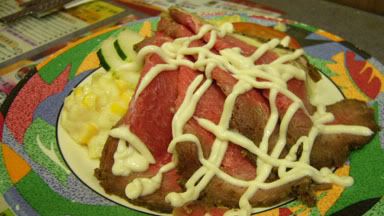 Beef Salad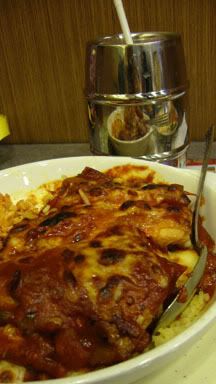 Baked Chicken W/Rice (check out the Ice Milk Tea!)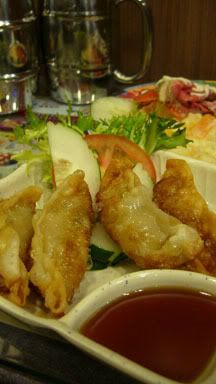 Gyoza (Fried Dumpling)
For dinner, I was too lazy to go to the grocery store, so I made this!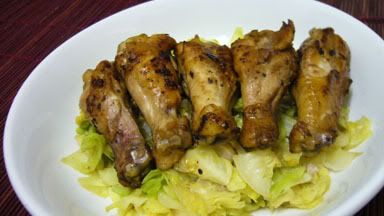 Mini Drum Stick on a bed of Cabbage
The True Boss Restaurant
Add: Shop A 1&B, G/F,
Hung Cheong Factory Bldg,
742-746 Cheung Sha Wan Rd,
Kowloon, HK
Tel: 2310-9633
Don't forget to hook up with
CW
when you're in her area!
Labels: Healthy, Home Cooking, Lai Chi Kok