Te & Pot Luck
Alright boys & girls, this is a HUGE update!
After service, CM and I went to try out this pasta place called
Te
. Not bad at all! Although we both thought it was silly for them to state that they were "MEMBERS ONLY". We still went in, and all I had to do, was fill out this info card, and THATS IT! I didn't even get a membership card or anything. So strange.
Anyhow, CM and I shared a pasta dish and a salad, cus we knew we were going to have this massive feast for dinner, so here's what we had for lunch: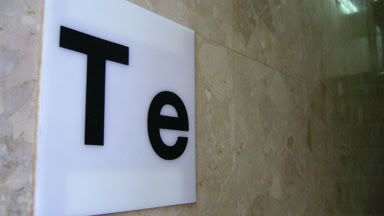 Entrance...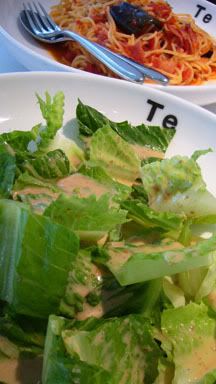 Green Salad W/Japanese Dressing
(I thought they could've atleast give us like a slice of tomato or something! It was just lettuce and Japanese Dressing! I can do that too!)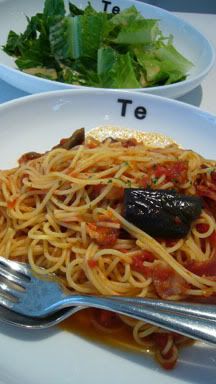 Spaghetti Siciliana (Egg Plant + Bacon W/Tomato Sauce)
For dinner, a bunch of us were at TA &
NA's
place for POT LUCK! Oh how I love pot luck. Check out all these food we had! I'll try my best to do the captions :) Sorry I didn't take pictures of everything!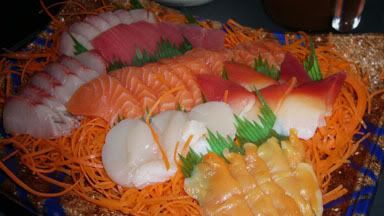 JL's
Sashimi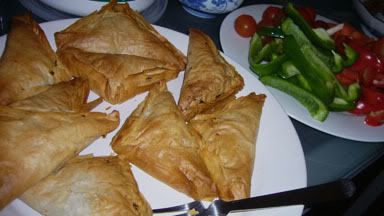 CW's
Spanokopita (Spinach & Feta wrapped in Filo Pastry) / SL's Veggie Dip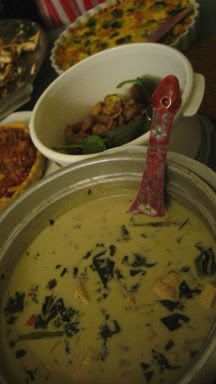 KW's Thai Green Curry / ML & MM's Japanese Chicken Dish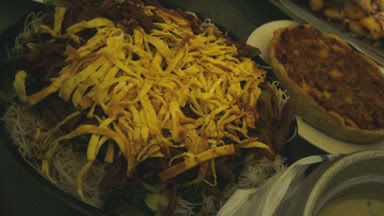 CM's
Char Siu Mai Fun
TA's Roast Chicken + Roast New Potatoes
TA's Banana Muffin + Monkey Something.... I think!
NK's
Mini Chocolate Muffins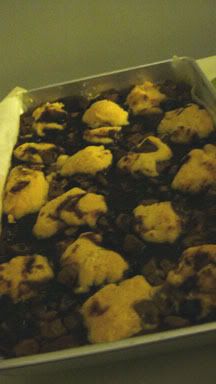 KT's
Caramel Slice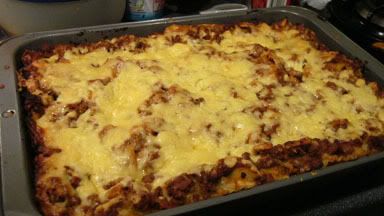 NA's
Lasanga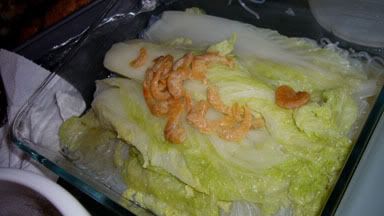 JA's
Baby Chinese Cabbage W/ Vermicelli in Chicken Soup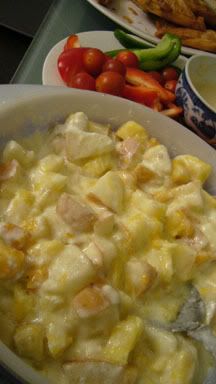 CH's
Yellow Fruits & Yoghurt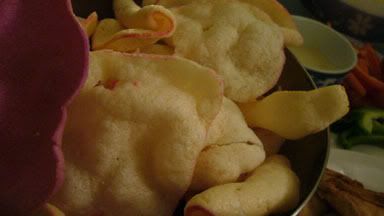 PC's Shrimp Crackers
Thats it guys!!!!!!!!!!
TE
Add: 1/F, 37 Cochrane St.
Central, HK
Tel: 2110-6910
Labels: Cenral, Home Cooking, Pasta